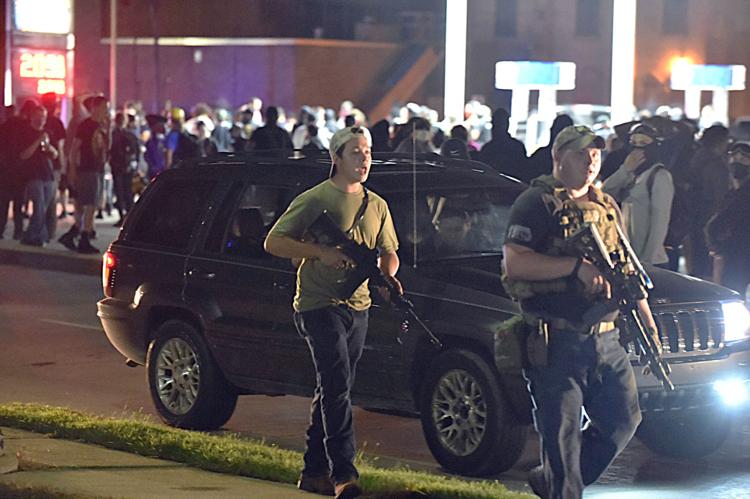 17-year-old Kyle Rittenhouse took an assault rifle to a social justice protest, shot two unarmed men, wounded another, and then walked away without consequences, legal or moral.
Sounds like the Old West?
Not quite.
According to Kathy Weise, writing for Legends of America, the Old West might have been lawless, but it had an unwritten code of conduct "centered on hospitality, fair play, loyalty and respect for the land."
These rules, she noted, were delineated by Historian Ramon Adams in his book, the Cowman and his Code of Ethics."
"Back in the days when the cowman with his herds made a new frontier, there was no law on the range," Mr. Adams wrote.
"Lack of written law made it necessary for him to frame some of his own, thus developing a rule of behavior which became known as the 'Code of the West.'
"These homespun laws, being merely a gentleman's agreement to certain rules of conduct for survival, were never written into statutes, but were respected everywhere on the range.
"Though the cowman might break every law of the territory, state and federal government, he took pride in upholding his own unwritten code.
"His failure to abide by it did not bring formal punishment, but the man who broke it became, more or less, a social outcast. His friends 'hazed him into the cutbacks' and he was subject to the punishment of the very code he had broken."
Modern-day America has flipped the switch.
Today, we have law and order, but seem to lack a set unwritten but cherished rules promoting fair play. This makes the current American scene more dangerous to its residents than did the Old West.
Codified laws are essential, but fairness and justice are nurtured primarily by a citizenry accepting equitable rules of decent behavior. With that acceptance, individuals breaking the rules might be spared by the law but wouldn't necessarily escape the scorn of their fellowmen.
The justice system did not only spare Rittenhouse, but Republican lawmakers are outdoing each other in their quest to make him a cause celebre.
"Not only do these (Republican lawmakers) members fuel violence," Rep. Cori Bush, D-Mo., tweeted Saturday . "Now they are recruiting someone whose sole qualification is killing people standing up for Black lives and getting away with it."
Republicans will argue, of course, that they are upgrading rather than abandoning the Code of the West.
Well, judge for yourself. Here are a selection of those upgrades:
The Code of the West versus The Code of the Republican Party
Then: Defend yourself whenever necessary.
Now: Defend yourself when it is unnecessary.
Then: Remove your guns before sitting at the dining table
Now: Don't forget to wear your guns when you go out dining
Then: Don't make a threat without expecting dire consequences.
Now: Make threats without expecting dire consequences.
Then: A cowboy always helps someone in need, even a stranger or an enemy
Now: Never help a person, even a stranger or an enemy, without being paid for your service.
Then: Give your enemy a fighting chance.
Now: Give your enemy no quarters.
Then: Never shoot an unarmed or unwarned enemy.
Now: Shoot unarmed and unwarned people, because they will shoot you if they have a gun and you have none.
Then: Honesty is absolute – your word is your bond, a handshake is more binding than a contract.
Now: Honesty is a weakness. Lying is a virtue.