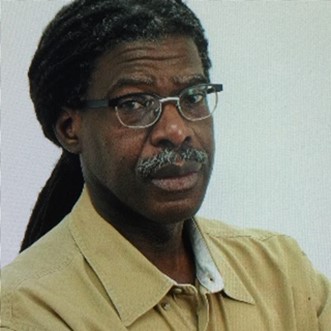 The Ecstacy, the Agony and the Hope of the Election Season.
There is broad consensus Worcester is experiencing a rebirth, an economic renaissance that not so long ago was considered inconceivable by some.
There is less certainty that this renaissance is helping everyone.
Some say, for example, that the city's economic development focus thwarts rather than helps the creation of desperately needed affordable housing.
They say the city's economic investment projects are designed not to create affordable housing but to lure those who can afford $1,345 a month for a studio and $1,625 and $2,100 respectively for one- and two-bedroom apartments.
City leaders say differently. Nevertheless, care must be taken not to shaft residents during this economic expansion,
This cautionary note was made by incumbent and at-Large City Councilor Candidate Moe Bergman following the fourth and final at-Large City Council candidates debate held at Mechanics Hall Monday night.
Several questions put to the 13 candidates at Monday night's debate nibbled at the edges of this challenge–"What is the appropriate level of taxation?" "Should Worcester seek a single tax rate?" "How should Worcester mitigate the financial burden of its tax-exempt properties?"
There are issues, however, that cannot be adequately addressed within the constraints of the usual time-managed question and answer format of a political debate.
The potential impact of the city's renaissance on affordable housing is one of them, but the most you'll likely get from most candidates is the simple line that they support both affordable housing and economic development.
That's the nature of the political process. It favors generality over specificity.
Candidates debate the merits of a single versus a dual tax rate for residential and commercial properties, but gloss over the fact that in either case the tax burden will fall the hardest on the residents of a city in which the average income is $24,447 a year.
Candidates talk job creation ad nauseam, but spend little or no time discussing who will get those jobs.
What we do know about job creation is that Worcester residents, on their meager incomes, are footing the double digit or close to double digit salaries of a significant number of municipal workers who live outside the city.
Yet, despite its limitations, the political process remains the primary voice of a community.
Mr. Bergman, who is seeking his fourth term on the council, grew up in a three-family house on Grafton Hill.
"…What I discovered in my youth was the ability for neighbors to get along, to help each other get a leg up in life," he said Monday night.
"I can also tell you that I remembered my father saying it is good to have a friend in city hall. At the same time he would say you can't fight city hall.
"And what he meant was that the only way to fight city hall sometimes is to have a friend in city hall."
But city hall can be a tough nut to crack for some people. Just ask Bill Coleman, the Charlie Brown of Worcester politics.
Mr. Coleman has spent his whole life, it seems, running for office in the city only to be denied by voters each time.
Now 65-years-old, he is running again, this time for mayor and an at-Large council seat. At Monday's debate, he sounded as if his campaign had morphed into an honorary appointment crusade.
"I'm not new to this," he said.
"Since my days of being in Worcester, (I've been) a neighborhood activist, doing clean-ups, Cribs for Kids,
" (I've) worked in Washington for former U.S. Senator Ed. Brooks…worked with Former Congressman Joe Early, raised money for neighborhood pools, taught for many years at UMass Amherst and in the Worcester public schools after I retired.
"I painted American flags on fences, not only here in Worcester, but around the country to promote Worcester. I am looking for one opportunity, one opportunity, one term to serve on the Worcester City Council."
Mr. Coleman's run of frustrations perhaps symbolizes the most important function of the political process–the hope and optimism it rekindles every election season.
There is much hope and optimism in Worcester this year, and it resonates particularly in the large and diverse field of candidates seeking political office.
"This is one of the most robust fields (of candidates) we have seen in years," Tim Murray, president of the Worcester Regional Chamber of Commerce said in his opening remarks at Monday's debate.
"There are a lot of new faces and people participating which I, as a life-long resident of the city, find particular encouraging."
Perhaps, the candidate who most channeled this hope and optimism Monday night was Etel Haxhiaj, a single parent of two young boys and who as a 17-year-old fled her native Albania to "escape violence and chaos."
"What I didn't know …was that 22 years later I would be standing here as a proud Albanian American sharing with you my vision, my work and my commitment to all," she said.
"You see, I learned from a young age…that the little you have you share with other people.
"And so for the past 18 years working and living in Worcester that's what I have done, giving my all to my community as a legal advocate in the attorney general's office, as a mentor to our young people, as a social worker in a homeless shelter, and now as a community worker with Mothers Out Front..
When she first considered running for the city council, Ms. Haxhiaj said she jotted down the reasons she wanted to do so.
Those reasons included, she said, "because I care deeply about my community, because I want all children to grow up in a thriving city, and because I want to make sure that no one is left behind."
"Those are the values that guided my work so far, and values that have inspired me to now want to partner with all of you to build a city in which everybody finds affordable and safe housing," she said.
"(A city) in which small businesses and mid-size business receive the same attention as big developers, and where economic development is synonymous with economic development."
A political career can be arduous, particularly if you are in it for the right reasons.
But if the single mother of two young boys can be so willing to shoulder that burden, surely in this the season of hope and optimism every eligible Worcester voter should make the simple commitment to vote.