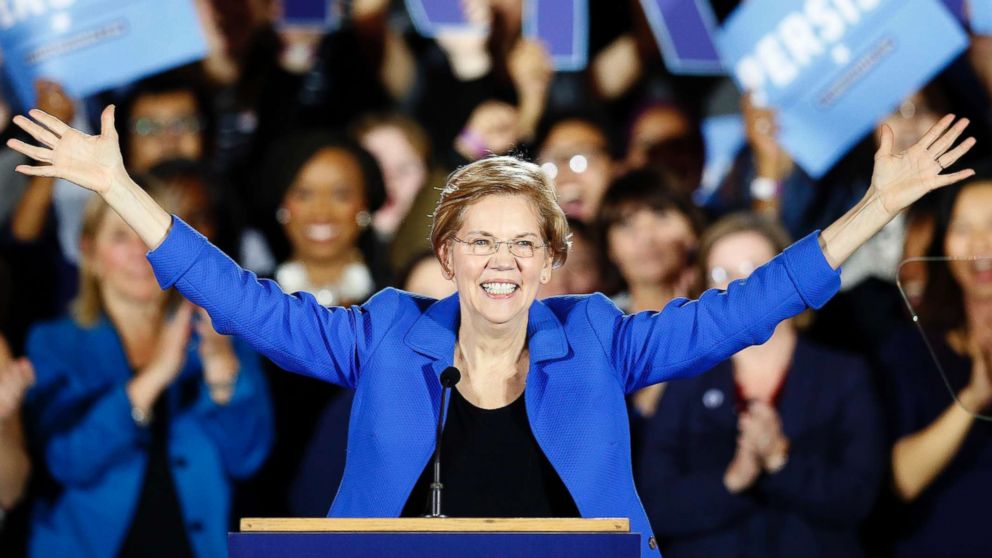 Elizabeth Warren and Wall Street–The battle between two giants.

T
Elizabeth Warren has unveiled the details of her "Medicare for All" plan and it is sure to give billionaires more heartburn.
The plan, which would cost $20.5 trillion over 10 years, does not raise taxes on the middle class but does so on corporations and billionaires.
It would also require employers to convert the money they currently spend on workers' healthcare into Medicare contributions.
Wall Street and the superrich on both sides of the political aisle had already deemed Ms. Warren the most dangerous of the Democratic presidential candidates.
Here healthcare plan will only deepen their fears.
In an Intelligencer piece titled, "Elizabeth Warren's Growing List of Anti-Endorsements," the author noted how "Warren's anti-endorsements have increased in recent months as she has surged in the polls, on the assumption of billionaires that "…she appears to be the scary one who …can win."
Ms. Warren is among the front runners for the Democratic nomination in national polls and she leads the polls in Iowa, the first state to vote in the 2020.
The Intelligencer noted how "Democratic donors on Wall Street and in big business are preparing to sit out the presidential campaign fundraising cycle — or even back President Donald Trump — if Sen. Elizabeth Warren wins the party's nomination."
The angst the wealthy is having with a Warren's nomination was expressed in an open letter by Leon Cooperman, the billionaire investor and former Goldman Sachs executive who told Politico that Warren is "shitting on the American dream."
If that's the case, then why are these billionaires so worried?
Surely, the American electorate would not be complicit in soiling the American dream. But what if the American dream, as envisioned by the filthy rich, is the average American's nightmare?
When you look at it that way it becomes obvious why billionaires would be so worried about Ms. Warren.
That the American dream has become the American nightmare for the average Joe is exactly the case Ms. Warren is making and it is a big reason she is surging in the polls.