With only one voting day remaining, the most consequential election in our lifetime is unnervingly encased in a cocoon of uncertainty and fear.
In times like these, we should count on law enforcement and the courts, two foundations of our justice system, to tide us over.
Unfortunately, both are high on our list of uncertainties.
We know Trump stacked the Supreme Court and packed the federal courts with partisan, conservative judges; and we know Attorney General Bill Barr and the police are his unapologetic defenders and supporters.
But how far will the police and the courts go to serve and protect this corrupt and unlawful president?
It might be too early to say what the courts will do, but the police seem more than willing to be the president's stormtroopers.
Here are some examples:
In Philadelphia, police smashed out the windows of an SUV, separated a woman from her 2-year-old son for several hours, and then staged a photo-op with the child to claim they had found him wandering around.
"…WE ARE the only thing standing between Order and Anarchy," the caption on the staged photo read in part.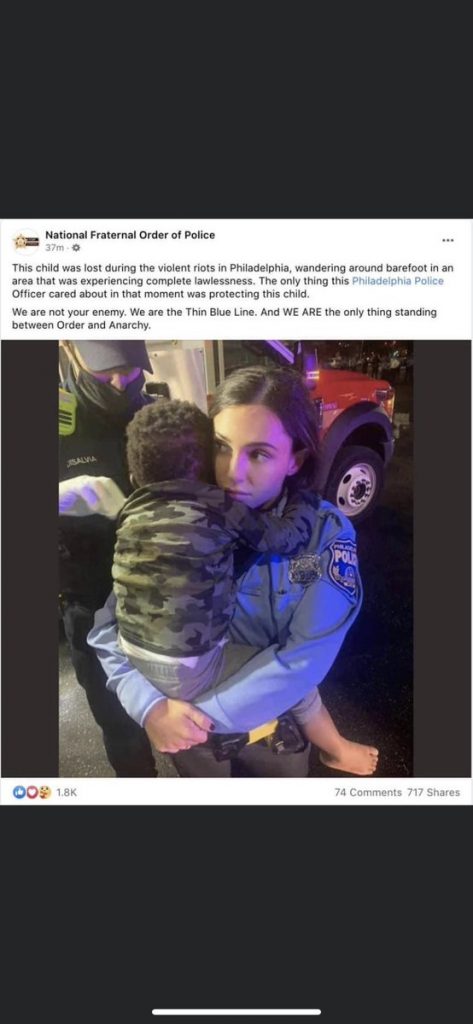 "This child was lost during the violent riots in Philadelphia, wandering around barefoot in an area that was experiencing complete lawlessness. The only thing this Philadelphia Police Officer cared about in that moment was protecting this child. We are not your enemy. We are the Thin Blue Line. And WE ARE the only thing standing between Order and Anarchy."

The Staged Photo's Caption
The president couldn't have engineered a more deceptive production.
In Michigan, a sheriff stood with militia members who allegedly plotted to kidnap the state's governor.
A uniformed police officer is photographed wearing a "Trump 2020" protective mask at a Miami polling place.
In Kentucky, a police training manual included slides that quoted Hitler and urged "Ruthless" violence.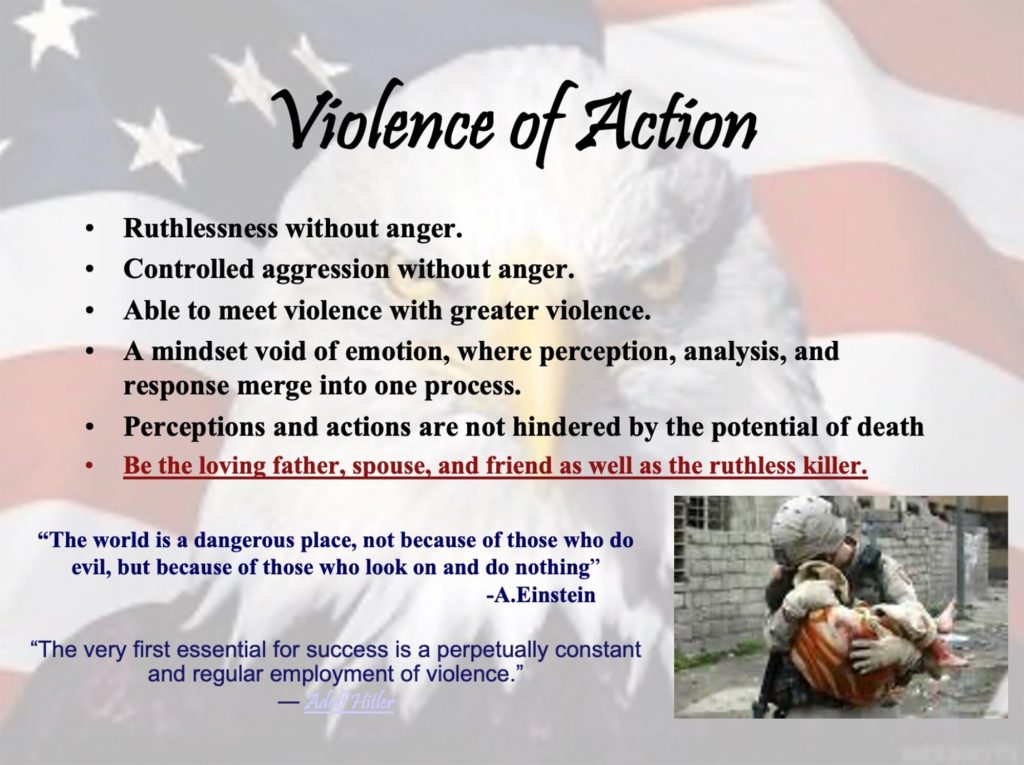 In North Carolina, police pepper-sprayed protestors participating in a peaceful march to the polls.
A police officer is captured on video shouting "Trump 2020" over his cruiser's loudspeaker in New York.
All Americans should be alarmed at these police behaviors.
Gary Marx, writing on Police and Democracy, noted that the "police are both a major support and a major threat to a democratic society."
"In a democratic society, police must not be a law unto themselves," he wrote.
"In spite of strong pressures and temptations to the contrary, they are not to act in an explicitly political fashion, nor to serve the partisan interests of the party in power, or the party they would like to see in power.
"Their purpose must not be to enforce political conformity. Holding unpopular beliefs or behaving in unconventional, yet legal, ways are not adequate grounds for interfering with citizen's liberty. When opponents of democracy operate within the law police have an obligation to protect their rights, as well as the rights of others."
We hope the police will respect those guardrails should President Trump follow through on his threat to declare victory before all votes are counted.
But thus far the police is making that hope a leap of faith.