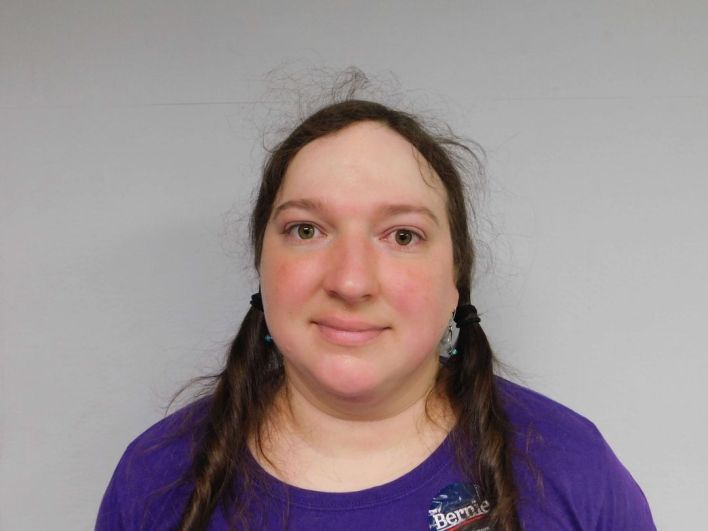 The story of the 73-old veteran, George Griffin of Douglas, who was allegedly assaulted by a Biden supporter for carrying a Trump campaign sign, made laugh and then cry.
You see, I know Mr. Griffin. We were once colleagues at the Telegram & Gazette, and I cannot recall him ever being intimidated by anything or anyone in his life.
So, the idea that his alleged attacker, 34-year-old Kiara Dudley, "literally kicked" him so hard that his butt, his wallet and his Trump sign, after a brief flight, ended up in the middle of a busy street, is a little hard to swallow.
That made me laugh.
But hey, everything is possible these days.
It is possible that 224 years of peaceful transfers of power in our democracy could end this year. That was unimaginable only four years ago.
And this shattering of a 224-year norm is possible because of individuals like Mr. Griffin, and that's one of the reasons his story made me cry figuratively.
Mr. Griffin is not the uneducated, low information voter we often think comprised much of Trump's base. He is a professor, a former journalist and a public-school curriculum instructor. He knows how to get to the truth of things.
That he is unabashedly selling Trump's racist, misogynistic, autocratic, dishonest and unconstitutional governance style is alarming, to me.
"…God tells us," he said "that we ought to…love those who hate me and forget those who abuse me. That's the way I live and it's not easy sometimes."
No, he wasn't explaining his love for Trump. He was giving the reason why he prayed for Ms. Dudley after the alleged attack.
Ms. Dudley claimed Mr. Griffin was the aggressor; that he stole her sign, broke her necklace and tried to trip her. Yet, she was the one arrested and charged with assault and battery.
I could say that even if you don't know anything about either of them, you should be inclined to give the benefit of the doubt to Ms. Dudley, rather than to the person who embraces a pathological liar like Trump.
Of course, I wouldn't expect such reasoning from the police who are themselves often strong Trump supporters.
But I'll stick to my main point. Mr. Griffin's politics confirms what we already know–that being educated and a Christian do not necessarily change a person's self-fish disregard for the plight of others, and, for that matter, the plight of our democracy.
And that is why Trump still has a chance Nov. 3, whether its through victory by the vote or by the courts.