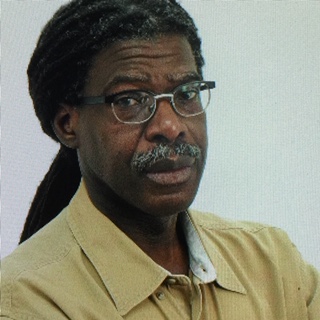 It is not a mystery why Worcester Police Chief Steve Sargent is emboldened to, repeatedly, deny institutional racism in his department.
He and his department are the foot soldiers of the dominant, political establishment's interests.
Indeed, the WPD, like most police departments around the country, view itself as the last bastion of white privilege.
That's why they stand aside and allow heavily-armed, white militia groups to menace Black Lives Matter supporters, but shoot down nonthreatening black people.
That's is why police unions, often in racist overtones, push back against social justice reforms, and do so with the wink and nod of political institutions that are merely the public relations arm of the police.
These institutions, particularly in Worcester, deflect criticism of the police and appease critics by affording them access to toothless boards and commissions, such as the Board of Health and the Human Rights Commission.
As such, Chief Sargent's adamant, in-your-face denials of racism in the police department is an affirmation of his politically-sanctioned mission to uphold the status quo.
That is why he is not in the least restrained by facts.
As we all know, his denials are contradicted by his department's history, some of which is written in the testimonies and discrimination lawsuits of former minority officers, such as Andrew Harris, Spencer Tatum and Al Toney.
Yet, the chief wears his denials like a badge of honor, clearly seeing himself as fulfilling the wishes of the city's influential class.
So, instead of being aghast at his denials, we ought to see him for what he is—Worcester's golden boy and uniformed hero.
"As the son and father of police officers, Steve Sargent is part of a proud family tradition of public service," Congressman Jim McGovern said in 2016, when Sargent was appointed chief by City Manager Ed Augustus.
"Steve Sargent has served in uniform for 30 years, both in the military and as a police officer, and he is an excellent choice to lead Worcester's police department as chief.
"Steve knows Worcester and understands that a safe city is built on strong relationships with the community."
Mr. Augustus was no less effusive in his praise.
"Steve knows this city and its people," the manager said at the time.
"For 30 years, he has been a well-respected member of the WPD, serving in every rank and in a multitude of roles, including Patrol, Detective Bureau, Gang Unit and Vice.
"While in the Gang Unit, he organized a number of community outreach programs, starting youth leagues in basketball, baseball and boxing, and forming a partnership with the Boys and Girls Club of Worcester that continues to provide positive programs and opportunities for hard-to-reach youth to this day."
But given the chief's blindness to racism within the police department, one has to wonder whether his good works, far from being humanistic pursuits, weren't merely a chase of merit badges to aid his personal ambitions and line his pocket.
From that view, the racism creating the conditions necessitating the gang unit's outreach programs does not exist.
From that view, what matters is the hundreds of thousands in funding that the gang unit gets to run those programs.
From that view, the racist conditions that sustain poverty, injustices and disaffection among the city's minority community are not only an accepted social order, but a required wealth-building asset for a select few.
From that view, every time the chief denies racism in his department, he is speaking for the city councilors, the mayor, the manager and the city's state and federal representative delegation.
And understand that as long as these politicians refuse to refute the chief's denials, they are complicit in his mendacity.