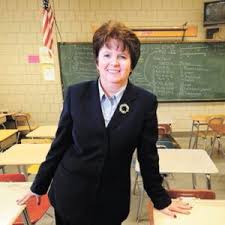 Dates to keep in mind.
The Worcester Public School closed March 13, with the expectation of returning April 6
On March 25, Gov Baker closed schools until May 4.
On April 21, he extended the closure to the end of the school year.
Important Community Info
The WPS will provide hotspots to families who need them Wednesday and Thursday from 9—12, at Elm Park and Worcester Tech.
"Unless you were in the arena for this, you would not believe exactly how much work every teacher had to do.."
Superintendent Maureen Binienda
On June 28, the Boston Globe ran an article that painted the Worcester Public Schools as laggards in rolling out remote learning technology after schools were closed May 4 to help combat the coronavirus.
The article questioned not only the district's delayed distribution of Chromebooks and hotspots, but also the quality of instruction provided to students.
I spoke with Superintendent Maureen Binienda about the article's allegations.
Her response is provided below in her own words, with some slight editing, such as eliminating repetitious information and grouping complementary information given at different points in the interview.
The First Three Weeks
The first three weeks we were out, we built an extended learning site (for students who wanted to continue their learning independently).
Within three days, we had the extended learning website up. Kids did not have to access it, and teachers did not have to instruct.
For those three weeks, teachers developed (learning) packets and we sent them out to everybody in the Worcester public schools.
Once we realized we are not going back in three weeks, we went to what I call 'Remote Learning Plus,' where teachers were directly teaching classes with kids, doing synchronous and asynchronous work.
That required you to have unit themes, remote learning plans and access on a computer.
We developed a (learning) app for students to use. If they didn't have Chromebooks or internet access students could still access our site and use the app we developed if they had a phone.
Our problem was that we didn't have enough Chromebooks for every kid (The schools had 17,000 leased Chromebooks).
And at the time we still didn't know if we were going to have school May 4, or whether MCAS would be canceled. Remember, these Chromebooks were all we had for testing and all state testing are done on chrome books."
THE SURVEY
We called all 25,000 kids and asked them, "Do you have a device and do you have connectivity," besides checking to see if they were all right.
School had been out a month at that time, so that took two weeks to call 25,000 kids. That was very focused work and I thought that was pretty good to call 25,000 kids in two weeks.
We got in touch with most of them, and the ones (about 357) we didn't reach, we put them down as needing Chromebooks and connectivity.
The survey found that 1,400 students did not have computers and that 3,500 did not have connectivity. We also found we had 17,000 families for our 25,000 kids.
Now we had to put all the families together. Not everybody had the same last name, but they had the same address.
Once we had determined that (how many families needed Chromebooks), we did three robocalls to double-check that our information was right.
We asked (families) "if you still want a Chromebook press one, if you no longer need one press two."
These robocalls were not as successful in verifying the teacher-calls data, because people didn't pick up their phones, so we went back to the original list.
The Wait
And we were ready to send them out the first week of May, last week of April, but the virus was increasing in Worcester. So, we got guidance from Dr. Hirsh (Worcester's Director of Public Health Dr. Michael Hirsh).
We didn't present a plan to him. He just said, "No. We are not passing out Chromebooks. It's too much of a danger of people contracting the disease."
After we were asked to wait two weeks, teachers and principals spent the time directing parents when to come in and pick up their Chromebooks.
The Rollout
We began handing out Chromebooks May 15.
Once every family received a Chromebook, we went to a one computer to two students distribution policy. If you had one kid in the Worcester public schools, you got one Chromebook. If you had four students, you got two.
THE CONNECTIVITY CHALLENGE
We still did not solve the connectivity problem, however. Some families got Chromebooks, but did not have connectivity.
Charter is our cable company and they only offered free service to families who did not owe bills.
We had 3,500 families or 5,000 kids, who couldn't get connectivity. They had Chromebooks, but still no connectivity. We struggled with the connectivity part. The City manager worked very hard with Spectrum (Charter) and others to find a solution.
We couldn't get anywhere with Spectrum(Charter), and we still haven't gotten anywhere with them.
The city has a cellphone contract with Verizon, so we asked them if we could get a deal on hotspots. It was $550,000. We applied for a grant through the Worcester Together Central Mass COVID Fund, and they gave us $100,000.
UMass Medical School, which has been partners for well over 20 years with schools in the north quadrant, contributed $73,500, and we (WPS) pitched in $150,000 from savings we realized in the budget after schools were closed.
We contracted for 5,000 hot spots with Verizon. We still owe them $250,000.
FAMILIES STILL WITHOUT HOT SPOTS
We have since learned that some families have dropped out of the Verizon account, because it was only for 60 days. To continue, they would have to pay for their accounts.
Since we have some hotspots left, so we are opening up Wednesday and Thursday from 9—12, at Elm Park and Worcester Tech, and if you need a hot spot and you are a Worcester public schools' student, you can go and get one.
Because we knew that there were people who didn't have connectivity, we twice sent out 6,400 additional learning packets for students who did not have connectivity or were unable to get online.
Commitment to Students and Families
We instructed our teachers to call kids and families that were not engaging and asked, "Where are you?" If they did have connectivity, teachers were to continue to help them over the phone, so that they would be part of what was going on.
We had teachers tracking how many kids were engaging every day. We didn't just say "Oh, well, they don't' have connectivity. That's it."
We translated everything into eight languages. We translated the direction of how to use the Chromebooks in eight languages, and put that in every single Chromebook.
We have 8,000 English Language Learners, and we contacted every one of the families.
We never lost track of making sure our kids were all right. Nobody got left behind. As a barrier came in front of us, we solved it.
Sometimes people think you can solve it instantly, but some of these barriers take a little longer than we would have liked also.
When we made our calls for wellness, there were 357 kids that we couldn't get a hold of. By the end of the spring, there were only 10 kids out of 25,000 that we didn't find.
I am really proud that there were only 10 we didn't find. I know the Globe article made it sound as if we weren't doing our job, but we were working 16-hour days doing our job.
We were not prepared for a pandemic. Our teachers did not teach remotely. It was a big lift in training teachers on how to do remote learning.
We basically in 13 weeks had three different changes in required learning.
Unless you were in the arena for this, you would not believe exactly how much work every teacher had to do, and they really took it on. They weren't going to let kids fail.