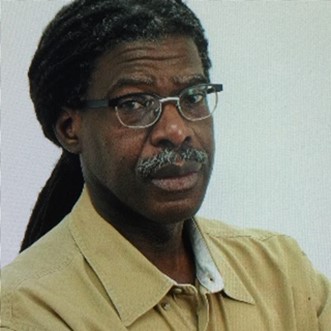 The Killing Of Atatiana Jefferson
Accidents happen, but when the same one happens over and over again it cannot be called an accident.
Then, you have to consider it a flaw. And if this flaw threatens your personal well-being, your life, fixing it should be of paramount importance.
The police needlessly and regularly shooting black people in the streets and in their homes is not an accident. It has happened too often to be the case. It is a flaw, and not just in the criminal justice system but in our democracy..
In our democracy, black and brown lives are not as valued as white lives. That is a fact and a flaw, except this deadly flaw is not perceived by the majority as threatening the well-being of all Americans. It is seen mostly as impacting a select group, and so fixing it is not a priority.
Furthermore, since the system, despite this deadly flaw, works for most, it is easier for the majority to see it not as a flaw but as a fault of black and brown people.
And so, there will be those who will view the killing of 28-year-old Atatiana Jefferson, shot down in her home by Fort Worth Police Officer Aaron Dean, as she played video games with her 8-year-old nephew, as an unfortunate accident, the anatomy of which follows:
A concerned neighbor called a non-emergency police line at 2:23 am Saturday to report that the doors of Ms. Jefferson's house had been left opened for several hours.
Body camera footage showed that within seconds of entering the young woman's backyard, the responding officer shined his flashlight through a bedroom window, spied the young woman, shouted "Put your hands up; Show me your hands" and punctuated his commands with a single blast from his firearm.
The officer has been arrested and charged with murder and that is progress, some say. But it should be noted that his arrest came only after widespread community demands for transparency and accountability.
"Nobody looked at that video and said there was any doubt that this officer acted inappropriately," Fort Worth police chief, Ed Kraus, insisted in responding to the community's outrage over the killing.
We don't know how this case will be prosecuted. The officer, based strictly on his elevated status in our democracy, will be granted exceptional self-defense avenues of escape.
Yet the swiftness of his arrest and murder charge has given some hope that progress is being made.
We could support that contention by pointing to Amber Guyger, the former Dallas police officer who was recently sentenced to 10 years in state prison for killing her unarmed black neighbor, after mistaking his apartment for her own.
Yet, on Monday we learned that a former Georgia police officer was acquitted of killing an unarmed, naked and mentally unstable black man seconds after confronting the man at his own apartment complex in March 2015.
The officer was convicted of aggravated assault, but acquitted of felony murder as a compromise between white jurors who favored acquittal and black jurors who favored conviction on the murder charge.
Aaron Dean acquittal or conviction on his murder charge should not then be viewed as a barometer of progress, but as just another reminder that people die in this country every day and in different ways–from police shootings, miseducation, inadequate housing, unaffordable healthcare–all because their lives do not matter..
It is a fatal flaw that requires a comprehensive fix, and this won't come until we acknowledge its deadly consequences for all groups.
Yet, alarmingly, at this moment in our history we appear to be drifting farther and farther away from such enlightenment.